Reading Works, in 1952 -- in 2003
"Transistors were made here before Silicon Valley started. This was Silicon Valley!"
The story of the Western Electric factory that started in Laureldale, PA, and moved to Reading, PA, becoming the Reading Works and Reading Bell Labs
The Reading Works was a key player in manufacturing and delivering innovative integrated circuit and optoelectronic solutions for communication and computing in the United States and around the world.
Lewis E. Miller of Wyomissing, who was among the small contingent of Allentown Bell Labs employees who started up the Reading branch in 1952, put it most succinctly. "We were making transistors here before Silicon Valley started," he said. "This was Silicon Valley."
The following is a chronology of how it all came about and where it went.

The origins can be traced back to 1876, when Elisha Gray lost his race to invent the telephone; Alexander Graham Bell put in a patent application just hours before Gray filed one. Gray nevertheless left his mark on the telephone industry in 1869 when he and Enos N Barton formed Gray and Barton, a small manufacturing firm in Cleveland, Ohio. Three years later, the firm, now based in Chicago, was renamed the Western Electric Manufacturing Co. By 1880 it was the largest electrical manufacturing company in the US. A year later when growth of the telephone network was outstripping the capacity of smaller suppliers, American Bell purchased a controlling interest in Western Electric Company and made it the exclusive manufacturer of equipment for the Bell telephone companies. Western Electric Company was responsible for developing as well as manufacturing Bell equipment. In 1907, Theodore N. Vail combined the AT&T and Western Electric engineering departments into a single organization that became Bell Labs in 1925. Western Electric became the manufacturing "arm" of the Bell System (Ma Bell).
In 1951, just four years after the invention of the transistor by Bell Laboratories, the Allentown Plant was opened to manufacture the first transistors. Jack Morton was assigned to develop transistors for manufacture. He had been responsible for inventing and providing the military with microwave components during WWII and knew how to get an idea from the lab produced and into the field. He established a system of branch labs at several Western Electric plants, consisting of teams of Bell Labs employees focused on production engineering and acting as liaison with their colleagues back in Murray Hill. Morton fine-tuned this approach at the new Western Electric plant in Allentown, Pa., which produced electronic devices and components for the Bell System. He set up a semiconductor development group there and put Eugene Anderson in charge.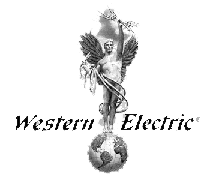 In 1952, operations in Reading began when Western Electric Company (WECO) converted the nearby Rosedale knitting mill in Laureldale into a factory in response to a request by the U.S. Signal Corps to make transistors and diodes exclusively for government use. Western Electric was the manufacturing "arm" of the Bell System (Ma Bell). On August 22, 1952, Western Electric opened the doors of its new electronics manufacturing facility in the former Rosedale Knitting Mills in Laureldale. Growth was slow but steady. By the end of 1952, there were 130 employees, and by the end of 1953, 253 employees. On Jan. 12, 1956, a diffused base transistor was unveiled at Laureldale before top military brass at a solid-state diffusion symposium. That was the same year that Bell Labs' scientists Bardeen, Brattain, and Shockley received the 1956 Nobel Prize in physics for the invention of the transistor. "Bell Laboratories scientists in Murray Hill, N.J., may have won the Nobel Prizes and gotten most of the press, but Allentown and Reading delivered the goods," notes Stuart W. Leslie, a historian of science at Johns Hopkins University in Baltimore
On May 20, 1957, Western leased the Karl Lieberknecht Inc. building at Marion and Vine streets in Laureldale near the Rosedale buildings. In 1958, a group of Bell Laboratories scientists moved to Reading from other locations and started the Laureldale Laboratory in the Laureldale Western Electric Plant. Bell Labs was a division of Western Electric. Initially the Laureldale Laboratory designed electron tubes including traveling wave tubes. Eventually, after becoming the Reading Laboratory, they were designing semiconductor devices which eventually included transistors, diodes, integrated circuits, light emitting diodes, and lasers.
On Feb. 1, 1958, the first U.S. satellite, Explorer I, was launched from Cape Canaveral in Florida. It contained transistors made in the Laureldale plant. They were part of a 13-ounce sending station that transmits technical data such as pressure, temperatures and density of matter, the strength of the Earth's magnetic field and cosmic radiation information.
On Feb. 26, 1959, Laureldale-made transistors were used in the Titan intercontinental ballistic missile. By July 28, 1959, Western Electric had grown to 2,780 employees and tied with Carpenter Steel Co. as the county's top employer. [return to top]
On Sept. 16, 1959, it was announced that the Greater Berks Development Fund would build and lease a new plant for Western Electric on North 11th Street. The architects, Frederick Muhlenberg and Associates, Carl Eisenhower and Muhlenberg Brothers, developed plans for a 200,000 square foot building at the North 11th Street site. By June 14, 1960, the size of the projected plant grows by a third to 290,000 square feet. The Laureldale plant had 3,100 employees, and projected a need for 4,000 to 5,000. The Greater Berks Development Fund built the Reading plant at the end of 11th street for $2 million to lease to Bell Labs and Western Electric. Greater Berks President Edward J. Swoyer Jr. said the plant remains by far the largest project the fund ever has undertaken.
Ground breaking took place in November 1960, and on Jan. 2, 1962, Western Electric took possession of the new building, Building 30 (the manufacturing building). The new plant had 5 acres of roof; 200 miles of wiring, 6 acres of parking. With the move, Western transitioned away from government contracting and toward products for Bell System use. Components from Laureldale orbited the Earth in the telecommunications satellite Telstar.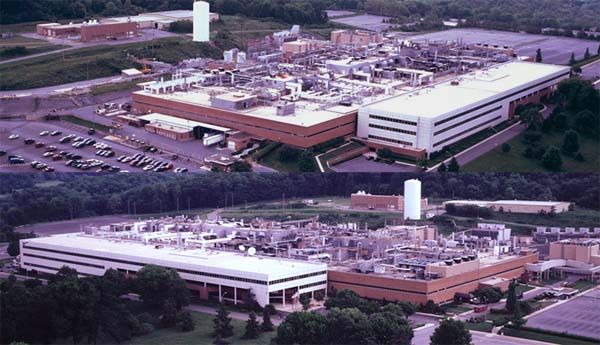 On Sept. 22, 1963, the microwave device development lab opened in the plant. In 1964, Western Electric bought the 290,000 square foot building and 133 acres of land. It had 2,500 employees. By Jan. 31, 1965, new products included miniature diodes for use in computers, voice and television relay systems, solid-state preamplifiers for use in the receiver of Nike X planned array radar and power-output traveling wave tubes for a new radio relay system. Bell Labs was doing work on lasers. By 1966 all facilities had moved from the Laureldale plant to the Muhlenberg site. The new facility was called the Reading Works and the branch of Bell Labs was called the Reading Labs.
In 1967, when the Reading Works celebrated its 15th anniversary in Berks County, it employed about 2,600 employees. On July 10, 1968, Western bought 39 acres of adjacent land, chiefly for employee parking. Various additions since the-mid 1960s increased the manufacturing space to 1.3 million square feet.
By 1969, camera tubes, display tubes and integrated circuits for Bell Systems' Picturephone were made in Berks. Also, Western Electric celebrates its centennial. On July 9, 1969, the Reading Works was making transistors for Bell System's fifth transatlantic telephone cable. By June 25, 1972, products now included light emitting diodes, or LEDs. On Sept. 22, 1974, the Reading Works make its 1 billionth semiconductor device. Types of semiconductors included transistors, diodes and integrated circuits. On Nov. 21, 1974, the U.S. government filed suit to force AT&T to end an allegedly illegal monopoly over the nation's telephone and telecommunications industry. Western Electric was AT&T's manufacturing subsidiary and one of the nation's largest corporations in itself. In 1975, Building 40, the wastewater-treatment plant, went online.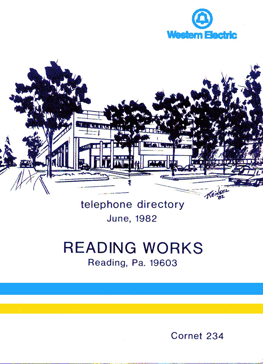 In 1980, Building 10, on the west side of North 13th Street, was leased. Construction on the 210,000 square foot office building (Building 20) began in 1980, and the building was first occupied in 1982. By March 11, 1981, the Reading Works employed 3,150 and made more than 338 million integrated circuits, LEDs and lightwave communications devices. By March 10, 1982, products include the gated diode crosspoint, a high-speed switch for lightwave communications systems; and the gallium arsenide field effect transistor, a high frequency microwave device.
By the mid 1980's the manufacture of some older products had to be transferred to other locations so that the Reading Works could accommodate newer technologies such as opto-electronics, microwave devices, magnetic bubble memory, gated diode cross-point switches, as well as more linear integrated circuits.
In 1983 Western Electric printed a pamphlet entitled "Western Electric Reading Works" which detailed the story of the Works and its employees.
By the end of 1983 Western Electric, a wholly owned subsidiary of AT&T, had 21 other manufacturing locations. [return to top]
1984 - WE to AT&T Technologies
In 1983, AT&T and the U.S. Department of Justice agreed to separate the Bell System operating companies from AT&T's long-distance service, research and production divisions, the latter including Western Electric and Bell Labs.
In 1984 the Bell System broke up into the Baby Bell operating companies and AT&T. As a result of this Bell System divestiture in 1984, the Western Electric plant became the Reading

Works of AT&T Technology Systems location as part of AT&T, supplying devices of the highest reliability and technical sophistication for use in the former Bell System's network. During this year, employment had reached what would be an all-time high of 4,900, making the Reading facility one of Berks County's largest industrial employers. That, by comparison, is a range in which Berks County's top employers today, Reading Hospital and East Penn Manufacturing Co., only very recently have topped.
In 1988, microchip and fiber-optic component manufacturing was combined into an AT&T organization called AT&T Microelectronics. Formerly leased from Falconer Security Printing Co., Building 13, on the east side of North 13th Street, was purchased.
In 1989 the AT&T work force nationwide was 297,000 and while employment at the Reading Works was 3,200. In 1992 the Reading Works of AT&T Microelectronics had 3,300 workers and provided an annual payroll of $100 million. The product mix included lightwave components, linear bipolar integrated circuits, high voltage integrated circuits, high speed silicon integrated circuits, and gallium arsenide integrated circuits. A satellite manufacturing building, Building 10, was constructed on North 13th Street, just north of the General Mail Facility, in 1992. The same year the Falconer building across the street was also used. AT&T Reading Works was the No. 2 employer in Berks County in 1993 , but that was soon to end. In February of 1994, AT&T Reading Works announced that it would be cutting 850 jobs over a 3-year period. In 1994 the Reading Works' work force was reduced from 2,929 to 2,700 with most of the cuts in the Lightwave unit. The Lightwave unit makes fiber-optic laser transmitters and receivers. In 1995 the Reading Works' work force stood at 2,400 including AT&T Microelectronics and Bell Labs as it prepared for the spin off from AT&T into Lucent Technologies. [return to top]

Under the Feb. 6, 1996, restructuring of AT&T, AT&T Technology Systems became Lucent Technologies. The Lucent Technologies Reading facility became a Lucent Microelectronics and Lucent Opto-electronics facility, designing and manufacturing opto-electronics and integrated circuit components for applications in the telecommunications and computing industries. Reading Works now employed 2,450, making integrated circuits and opto-electronics equipment.
The Lucent Reading Plant was unique in the semiconductor industry because it manufactured opto-electronics and integrated circuit components. The facility received a $6 million renovation to boost its opto-electronics manufacturing capacity.
In addition to serving the traditional communications markets, Lucent Opto-electronics provided a family of transmitters and receivers for use in network computing applications. Lucent was also a leading player in the cable TV and hybrid-fiber coaxial markets. In addition to Reading, other Lucent Opto-electronics facilities were located in Breinigsville, Pennsylvania; Murray Hill, New Jersey; Alhambra, California; and Matamoras, Mexico.
The Reading Lucent Microelectronics facility produced linear bipolar, high voltage and gallium arsenide integrated circuits. These microchips were used in tone ringers, data processing, voltage regulators, video distribution, and in the industrial, computer, communication and instrumental markets.
In 1996 the Reading Works' work force stood at 2,450 including AT&T Microelectronics and Bell Labs as it made the transition from AT&T into Lucent Technologies. The spin off of AT&T manufacturing units as Lucent Technologies became necessary as these units increasingly found that their prospective customers were AT&T competitors. The divestiture of the manufacturing units made them suppliers rather than competitors, opening up new markets to Lucent and to the Reading Works. At the same time it caused the anxiety that comes with change. On October 1, 1996, Lucent Technologies became independent of AT&T. The Reading Works became Lucent Technologies Reading Facility. It employed 2,177 people, down considerably from 4,900 in 1985. By the end of 1997, the Reading Facility workforce had declined and remained stable at 2,000. By the end of 1998, the Reading Facility workforce had rebounded to 2,177. In 1999 a pickup in Lightwave business caused expansion of both the Reading Facility and the Breinigsville plant. [return to top]

Reading's heritage, combined with constant innovation and product quality, positioned the facility as one of the largest semiconductor companies in the world. In 2000, Microelectronics and Optoelectronics were reorganized as Agere Systems with the intention of spinning it off as an independent company. The name Agere was that of a Texas-based electronics company that Lucent had acquired in 2000, although the pronunciations of the company names are different. The Texas company was pronounced with three syllables and a hard "g": A-gear-uh. The company name was pronounced with two syllables and a hard "g": A-gear. Agere Systems Inc. produced high-tech components such as opto-electronics products, which use light-wave technologies to transmit information, and integrated circuits, which are miniaturized chips used in computers and communications. The opto-electronic parts were used in systems such as undersea communications cables, cable transmitters, cable receivers, laser components, and network computing devices. The integrated circuits were found in a wide array of electronic products from modems and computers to cell phones and telephone offices to video equipment and digital television.
In 2001, Agere's stock went public in late March. The spin-off was completed on June 1, 2002. The company employed 10,250 people between the Lehigh Valley and Reading area when Lucent spun it off as an independent business in 2001. it was the world's No. 1 maker of microchips for cellphones and other communications devices, and No. 2 in optoelectronic devices. Agere's initial public offering ranked as the fifth-largest IPO in U.S. history, netting $3.6 billion. Agere CEO John Dickson rented a billboard on Route 22 near Bethlehem reading: "Move over, Silicon Valley. Here comes Lehigh Valley." And yet, the dream had already begun to vaporize by that point. The collapse of the tech industry that year hit Agere especially hard. By late spring of 2001Agere Systems announced work force reductions. These layoffs continued in waves as conditions in the semiconductor market deteriorated. Once fast-growing tech markets began to shrivel as the U.S. economy slid into recession, with optoelectronics and fiber-optics suffering especially hard hits. Agere lost almost $4.5 billion over just two quarters in 2001. Thousands of layoffs, plant closings and extensive restructuring could not lift Agere off its knees, even as other chipmakers rebounded. As the tech boom caved in, Agere trimmed thousands of jobs through a wrenching series of layoffs. In August 2002, the company began to get out of optoelectronics and phase out local manufacturing operations, becoming a shell of its former self. Below is a plot of the size of the work force at the Reading Works.

2003 - From Agere to Agone
On January 24, 2002, Agere announced that it would be closing the 1.3-million-square-feet Reading Works in 12 to 18 months. With a sad symmetry of sorts, it all ended almost exactly 50 years after it began, with the decommissioning of the Agere's Reading Plant in May 2002.
The planned changes involved closing the Breinigsville plant in Lehigh County, Pennsylvania; selling the Orlando plant in Florida; and consolidating several locations in New Jersey. All operations were consolidated at the Allentown, Pennsylvania, headquarters location and the New Jersey locations. About 1,500 workers were transferred from Reading to Allentown where 3,200 workers were employed prior to the relocation. Agere built a $165 million World Headquarters building in Hanover Township, Lehigh County, Pennsylvania. This building was started in 2001 and completed in 2003. Agere tried unsuccessfully to sell its Union Boulevard plant in Allentown, where the first commercial production line for transistors was set up in 1951. Agere demolished the manufacturing part of the Union Boulevard facility. The company continues to use the offices and wet labs in the remaining part of the building. Its headquarters building is nearby in Hanover Township. In 2003, Agere sold a chip plant and research center in Breinigsville to TriQuint Semiconductor, which also bought the company's fiber-optic components division. The facility, now under different ownership, is a multi-tenant technology park.
At the end of 1999 shares of Lucent stock hit a high of nearly $80. After spinning off Agere, Lucent shares dropped to around $4.50 and later dropped to $0.55 in October 2002. After being spun off, Agere shares were about $4 and dropped to a low of $0.50 in October 2002. Agere started 2000 with 18,000 employees. By the end of the year it had only 10,000 employees. By the end of 2001 the number of employees had dropped to about 7,000. The last wafer starts at the Reading Works were scheduled for April, 2003 and the last shipments were scheduled for May, 2003. The doors locked on May 16, 2003. Starting May 17, the Reading work force consisted of 100 employees who cleaned up the facility and disposed of equipment. In July the work force was down to 50 maintenance employees who manned the 1.3 million square foot facility while an attempts were made to sell it or at least rent or lease it. On December 13, 2005, it was announced that Agere had signed a sales agreement with a Montgomery County developer to sell the 133-acre Agere Systems Inc. property in Muhlenberg Township and projects the return of 1,000 jobs to the site within 18 months, with more jobs to follow.
Hence ends the saga of the semiconductor plant that was built in Reading in 1952. [return to top]
The last USA based Agere manufacturing plant in Orlando, Florida, which once employed 1,800, was closed on September 30, 2005, after 20 years of semiconductors manufacture and sold in 2007. The company has plants in Singapore and Thailand, and operated 22 sales offices and 16 research and development facilities throughout the world. Its key centers are in Ascot, U.K.; Bangalore, India; San Jose, CA, U.S.; Shanghai, China; and Singapore as well as the world headquarters in Lehigh Valley, PA.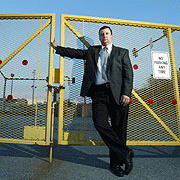 Agere still maintained its position as a key chip supplier for cell phones and hard-disk drives. However, the chips it supplied were purchased from outside chip foundries or made off-shore rather than made locally. In 2003, 3,000 of the best jobs in town disappeared when Agere Systems closed the Reading Works. But the jobs won't come back when the economy does; like many other high-tech companies, Agere moved production overseas.
Outsourcing is a new name for a long-standing phenomenon: the movement of jobs from the USA to countries where wages, benefits and the cost of living are much lower. In the 1970s and 1980s, heavy manufacturing jobs went to other countries by the tens of thousands. The result was cheaper goods for U.S. consumers and less pollution in many of the nation's industrial cities. Economists who backed the trend envisioned a new "knowledge economy" in which well-trained Americans would become the world's designers, innovators and administrators. The dirty work would be sent overseas.
Not to take advantage of those countries' pools of highly educated, relatively low-wage workers would be foolish, Agere officials said. "Our customers are very demanding," says John Harris, an engineer and marketing manager at Agere's Allentown headquarters. "They're under intense pressure to deliver extremely high quality at extremely low cost. That pressure comes right back on us."
On December 4, 2006, Agere Announced that it would be bought by LSI Logic Corporation of Milpitas, California in an all Stock transaction. Spun off by Lucent Technologies in 2001, Agere was the creation of a corporate behemoth, while LSI was born 25 years ago as a tiny startup. LSI decided to dump the Agere name, which once symbolized the Lehigh Valley's aspirations to become a technology hub. Compared to Agere, LSI ran a tight ship. It generated roughly 20 percent more revenue — $2 billion — with fewer employees worldwide: 3,900, compared to Agere's 5,300. LSI Logic used the Agere facilities as the center of its research operations, but the combined company's headquarters were in Milpitas, Calif.
LSI came a long way since 1981, when Wilfred Corrigan founded the company with $6 million of venture capital. Corrigan, a native of Liverpool, England, moved to the United States to pursue a career in electronics. He climbed the ladder at Motorola in Phoenix, Ariz., before becoming CEO of Fairchild Semiconductor in Mountain View, Calif., in the mid-1970s. The launch of LSI marked his transition to entrepreneur. The company went public in 1983. By the mid-1990s, LSI was selling chips to Sony for its PlayStation video game machine. And in 2001, it made its first major acquisition, C-Cube Microsystems, in a stock deal valued at $851 million.
In recent times, LSI followed a strategy similar to Agere. In 2006, LSI sold an Oregon semiconductor manufacturing facility and acquired two smaller companies, in Israel and India. Then it swallowing up Agere, which was nearly its equal, in terms of revenue but not productivity. LSI's chips were sold to a range of customers, primarily for storage devices such as hard disks and flash drives.
But guess what, what goes around comes around.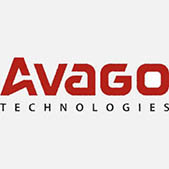 LSI was acquired by Avago Technologies in 2014. Avago Technologies Limited is a Singaporean company with joint headquarters in San Jose, California and Singapore. The core business of Avago Technologies is designing and developing of analog semiconductors, custom chips, radio-frequency and microwave components. It is currently expanding the IP portfolio into mobile technology. On December 16, 2013, Avago Technologies Limited (NASDAQ: AVGO) and LSI Corporation (NASDAQ: LSI) announced that they had entered into a definitive agreement under which Avago acquired LSI for $11.15 per share in an all-cash transaction valued at $6.6 billion. On May 7, 2014, Avago Technologies replaced LSI (LSI) in the S & P 500 stock list.
Avago, with headquarters in both San Jose and Singapore, already had a toehold in the Lehigh Valley. In Apri 2014, it announced its $400 million purchase of CyOptics Inc., a maker of fiber-optic components in Breinigsville. At the time, CyOptics employed 875 people worldwide, including 335 in Breinigsville and 25 in South Plainfield, N.J.
Avago, which designs, develops and supplies analog semiconductors, said the deal would immediately add to free cash flow and earnings per share on an adjusted basis, and would help save $200 million in annual costs by the end of the fiscal year ending Nov. 1, 2015, the first full fiscal year after the deal closes.
Avago's revenue for the 2013-4 fiscal year was up 7 percent, to $2.52 billion. Meanwhile, LSI's revenue through the first nine months of 2014 were down 7 percent — to $1.77 billion. [return to top]

Audubon Land Development of Oaks, Montgomery County, bought the old Reading Works in December 2005 for an undisclosed amount. Agere spokesman Glen Haley confirmed the deal. Agere had been asking for $8 million for the property, but Haley and Call declined to disclose the purchase price. The assessment of the property was lowered to $9.5 million from $26.3 million after Agere appealed. On Tuesday, March 14, 2006, Urban Expositions, a Georgia-based trade show company, announced it would hold the 10th annual Philadelphia Gift Show at the Reading center July 23-26, 2006. The facility is being called the Greater Reading Expo Center. A company press release calls the event, with an expected 1,400 booths, the largest regional gift show in the country. Gene Call, an Audubon spokesman, said Audubon's subsidiary, Stonepoint Management Corp., which is leasing the 1-million-square-foot Agere building, would run the exposition center. Stonepoint would use 350,000 square feet, he said. Stonepoint is exploring other uses but has not made firm plans, he said.
Crystal Seitz, president of the Greater Reading Convention & Visitors Bureau, said a typical convention center with a steady stream of shows generates about $150 million for a local economy, including money spent for lodging and meals. Jon C. Scott, president of the Berks Economic Partnership, said he has met several times with Audubon officials and is excited about the prospects for the center. "It opens up the type of exhibits that would never have been available before," Scott said. "It leads to other intriguing possibilities." Some of the first shows scheduled for the facility included: Philadelphia Gift Show which includes Birdwatch America-Philadelphia, Great Train Expo, Bead Fest Philadelphia, Greater Philadelphia Pet Expo, Great American Guitar Show, and The Greater Reading Sport, Travel & Outdoors Show.
Success of the Expo Center is in part due to the closing of the Fort Washington Exposition Center in Montgomery County and the Pennsylvania Expo Center in Lehigh County and in part due to the 250,000 square feet of inside space, several auditoriums, numerous meeting rooms, 13 loading docks, ample parking and a full-service cafeteria among its amenities, the expo center. Muhlenberg Township waived the 10% amusement tax on admission to the expo center from January through September of 2007. This was an attempt to allow the Expo Center to become better established. The township estimates future revenues at $50,000 per year.
The Pennsylvania Department of Community and Economic Development included the StonePointe Center, the former Agere complex in Muhlenberg Township, which includes the Greater Reading Expo Center, as part of the Greater Reading Keystone Innovation Zone and invested $235,000 to fund its operations. Also included in this zone is TEK Park, the former home of Lucent/Agere Opto-electronics in Breinigsville, Lehigh County, which houses a number of industrial tenants and the Kutztown University Innovation Center.
Building 30 is now called the "Flex Building" and building 20 is the "Office Building". They are keeping their options open. Here is what they say: "Imagine a state of the art business center, with more than one million square feet of available space for office, manufacturing and distribution; a facility with high-tech infrastructure and easy access to transportation. Imagine a convenient location near Reading Pennsylvania, with professional on-site management to support your business. Imagine your business at StonePointe Center." [return to top]
---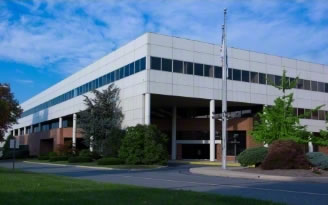 Located outside Reading in Muhlenberg Township, StonePointeCenter, the former Agere Systems Inc. building. offers an exceptional mix of office, warehouse, and flex space on 133 acres with excellent access to highways, airports, and major East Coast cities.
In 2009, UGI Utilities Inc. moved its headquarters to a 53,000 square foot office in the North end of StonePoine Center in the former Bell Labs area.
Deborah Leuffen, a spokeswoman for UGI Utilities, announced in 2008 that the firm would begin its relocation to the 50,000-square-foot space in October 2008 and complete it by March, 2009. UGI Utilities, Inc., a natural gas and electric utility, is a wholly-owned subsidiary of UGI Corporation, based in Valley Forge, PA. Headquartered in Reading, PA, UGI Utilities, Inc. consists of two divisions, the gas service division and electric service division, in addition to having two wholly-owned subsidiaries, UGI Penn Natural Gas, Inc. and UGI Central Penn Gas, Inc., both of which also provide gas service.
About 130 employees transferred to the new location when it vacated its leased space in the Green Hills Corporate Center. UGI Utilities also employs about 320 at its operations center at 225 Morgantown Road, Leuffen said. That building houses a call center, dispatching, meter reading and other functions, and was not affected by the move. The headquarters building comprises executive offices and such departments as finance, accounting, human resources and rates, she said. When the company's lease at Green Hills expired, Leuffen said it found the StonePointe building a more economical alternative. "It also allows us opportunity for expansion," she said.
In 2011, DRS Products Returns relocated its relocated its corporate office and eastern regional returns processing facility from Pottstown to the StonePointe Center complex. At the office, DRS will bring in the product and scan it, to determine whether it's salvageable. Then, depending on whether or not the product can be used, DRS will either repackage it to sell it on the secondary market or dispose of it as the manufacturer sees fit. President and Chief Executive Officer Joseph Bradley said changes were made to the facility by the landlord for DRS to be able to use the space. However, he said, some upgrades also were made by DRS, to fit the space for its business needs. The physical move occurred in February 2011. DRS was at its Pottstown location for 20 years, so it's safe to say DRS will reside in the Reading area into the future, Bradley said. [return to top]
In July of 2013, the owners of the Greater Reading Expo Center, the Audubon Land Center, notified the organizers of the shows it formerly feted, that the Expo Center is no longer available for shows. The owners have been steadily reducing the available space for shows from 250,000 square feet to less than 100,000 square feet as they found permanent renters for portions of the space. Show organizers noted this continuous reduction in the space available and thought this day would come. It is great that there are tenants for the building, but at the same time, there will be no more business-to-business show coming to town and people fling in from all over the country to buy, stay in local hotels and eat in local restaurants.
The owners also own the Greater Philadelphia Expo Center in Oaks, PA, and are trying to get some shows to book there. The BodyZone Sports and Wellness Center in Spring Township can host some of the smaller shows. [return to top]
In a community like Reading, the pain is far more apparent than the progress. Back when the big telecom factory was owned by Western Electric, not Agere, Sally Quick became its third female technician. "I loved that job," she says. She worked on switching systems for transoceanic phone calls. She knows how to weld with a laser. But today, Quick is training for a job in tourism because she can't find one in telecommunications.
In Muhlenberg Township, where the Agere plant was, the average annual salary dropped from $42,000 to $31,000 during the two years after the Reading Works closed, township manager Randall Boone said. The local school board, which faced the loss of nearly $500,000 a year in property taxes, sued to keep Agere from having the mothballed plant reassessed. "I'm not the one who caused the value to go down," says school board president Mark Nelson, a former Agere engineer. The assessment for the buildings and 133.57 acres was $9,500,000. The selling price registered with the recorder of deeds was $1,700,000. After the sale, the assessment went down to $1,115,000. The Berks County Parcel Identity Number is 66531813241892.
Reading's civic leaders did everything they could to nurture their piece of the high-tech economy. In 2001, Agere's production lines were so overtaxed that three community colleges won a $250,000 state grant and developed a special curriculum just to train people for Agere jobs. Today, Reading is trying to recover. In 2002, Cabela's, an outdoors outfitter, put a 250,000-square-foot store in Hamburg, near Reading, that employs nearly 650. And there are home-grown examples of companies that have innovated their way out of obsolescence: Arrow International, a medical-equipment manufacturer that employs 900 in Reading, grew out of a textile company that began refining its needles for surgical use.
Perhaps, the most successful company in Berks County is East Penn Manufacturing Company, known by locals as Deka Battery. In 1946, DeLight Breidegam Jr., a young Air Force veteran, started the battery business with his father. The war made materials for new batteries scarce, but there was a great demand for rebuilt batteries to allow the returning GIs to get all those mothballed cars and trucks started. DeLight and his dad filled that need collecting old batteries and rebuilding them into new. The company began to build new batteries as materials became available, and a new plant was built in Lyon Station, PA. By 1971 the company had grown to 350 employees, a number that would double in the next five years. The company is now the largest manufacturing employer in Berks County. Currently, East Penn has a 490+ acre plant site, the largest in its industry, and over two million square feet under roof. Today, Deka is the county's largest manufacturing employer with over 4,000 employees. In 2006, East Penn Manufacturing was selected on of the best employers in the USA. It ranked 79th of all companies in the USA and the 31st of all midsized companies. What makes it so great? Fortune Magazine concluded it's a company of lifers. This maker of Deka batteries was run by its founder, DeLight Breidegam until his death in 2015. The top ten senior employees have 419 years of combined service; the staff includes 246 married couples. They have about 200 applicants for every opening. Their engineers make about $57,000 and their line workers average $40,000. They will soon be celebrating their 70th anniversary.
The Reading Works had a peak employment of 4,900. The Reading Works facility was permanently shutdown on, Thursday, March 31, 2005, at approximately 9 AM. The building has gone "cold". Today the county's major employers are:
---

Yesterday, Today
Links to related references include:
---
Directory to Contents of Henning's Websites
I am webmaster for the following websites:
My interests include the following:
My Photo Albums
My Favorite Links
---