Volvo
Since 1967: 12 Volvos & 1,377,000 miles
---
---
Volvo History - Name and Symbol

Assar Gabrielsson and Gustaf Larson were the two men behind Volvo. Gabrielsson had a Bachelor of Science in Economics and was a businessman. He began his career at SKF in Göteborg. In time, he became the head of SKF's subsidiary in France and discovered that it was possible to sell Swedish ball bearings at a lower price than the US suppliers. In 1923 he returned to Sweden to become sales manager for SKF.
Gustaf Larson was an engineer and designer. He had worked as a trainee at White & Poppe in Coventry in England, where he was involved in the design of Morris engines. In 1917 Larson returned to Sweden and took a degree at the University of Technology in Stockholm. He then worked as an engineer at SKF in Göteborg for three years before returning to Stockholm.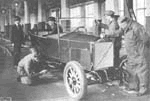 In the summer of 1924 Gabrielsson and Larson began seriously to discuss plans for producing cars. They came to a verbal agreement in August and a start had already been made on design work by September. In 1925, Penta (a marine engine manufacturer) received its first order from their newly started car enterprise on Hisingen outside Gothenburg started by Assar Gabrielsson and Gustaf Larson. Volvo was born on April 14th, 1927, when the first car, which was nicknamed "Jakob", left the factory in Göteborg.
Once there was something to be seen, SKF became interested. It then provided guarantees and credit for an initial series of 1,000 vehicles, 500 open and 500 covered. SKF also provided the factory premises and the name, AB Volvo, which had been used in a previous business operation. Volvo is Latin and means "I roll". The Volvo circle-and-arrow trademark was created to represent strength, taking its graphic shape from the traditional alchemist's symbol for iron ore.

Before 1927, before the birth of Volvo Company, car makers built cars by choosing ready-made parts from catalogs and then assembling them into cars. The results were of poor quality. Eventually many of the early car makers ceased to exist. Volvo had a different philosophy: they believed quality cars could only be built from designing components in-house, contracting the designs to be built by manufacturers and finally assembling the parts by experienced car builders. The desire to build quality cars was the driving force behind Volvo. Combined with the name, the Volvo graphic identity is "rolling strength" -- an expression of its approach to building cars.

---
Volvo Since 1927
In 1927, the Volvo ÖV4 introduced by Göteborg industrialist Assar Gabrielsson and engineer Gustaf Larsson was the first Swedish motorcar. They built a factory to challenge the dominance of imported cars in the Swedish market but their four-cylinder engine touring car had a top speed of only 37 miles per hour. Since 1927 Volvo has had a number of significant benchmarks:
1927-29 ÖV4, "Jakob" Tourer.
1927-29 PV4 Sedan.
1927-29 The first truck, ÖV 4 TV (pickup).
1929-32 The six cylinder PV651 sedan.
1930 Volvo purchased its engine supplier, Pentaverken.
1929-31 TR672 taxi.
1931-34 TR673 taxi.
1932-34 TR674 taxi.
1933-34 PV653 and PV654 sedans. They had 100% metal bodies.
1934-35 TR676, TR678 and TR679 taxis.
1935-37 PV658, PV659 taxis.
1935-38 PV36 sedan.
1935-37 TR701, TR703 and TR704 taxis introduced
1936-38 PV51 sedan.
1937-38 PV52 sedan.
1938-45 PV53, PV54, PV55 and PV56 sedans.
1938-47 PV801 and 802 taxis.
1944-45 PV444A 2-door sedan.
1946-50 PV60 production begins after 1942.
1947-48 PV822 taxis.
1948 PV821 taxi.
1950-57 PV831, PV832 taxi.
1950-51 PV444B 2-door sedan .
1951-52 PV444C 2-door sedan .
1952-53 PV444D 2-door sedan.
1953 PV444E 2-door sedan.
1953-56 PV445DH estate
1953-56 PV445DS van.
1954-55 PV444H 2-door sedan.
1955-57 PV444K 2-door sedan.
1955 Volvo entered the American market with the PV444K.
1955-56 PV445PH estate
1956 Volvo Amazon/120 introduced.
1956-57 PV445GL estate.
1956-57 PV445GS van.
1956 Sport cabriolet
1956-58 P1200 4-door sedan
1957 PV445LL, PV445LP estate.
1957 PV445LP van.
1957-58 P-44506, P-44507/08 estate.
1957-58 P-44505 van.
1958-65 PV544 2-door sedan.
1958 P12206VB/HB 4-door sedan
1958-59 P12206UVB 4-door sedan
1959 3-point safety belts introduced as standard equipment
1960-69 P210 van/estate.
1960-67 P120 4-door sedan.
1961-70 P130 2-door sedan
1961-69 P1800 GT.
1962-69 P220 estate
1963 Volvo opened the first assembly plant abroad, in Halifax Canada.
1966-74 144 4-door sedan.
1967-74 142 2-door sedan.
1967-74 145 estate.
1968-75 164 4-door sedan.
1969-72 1800E GT.
1971-73 1800ES GT.
1974-84 242 2-door sedan.
1974-93 244 4-door sedan.
1975-93 245 estate.
1975-81 262 2-door sedan.
1974-82 264 4-door sedan.
1975-85 265 estate.
1975-78 66 3-door hatchback (Volvo Car BV, formely DAF).
1976-90 343 3-door hatchback.
1979-91 345 5-door hatchback.
1983-89 360 5-door hatchback.
1983-89 340 4-door sedan
1983-89 360 4-door sedan
1982-90 760 4-door sedan.
1984-92 740 4-door sedan.
1985-90 760 estate.
1985-90 780 2-door sedan.
1986-95 480 2-door coupé.
1988-96 440 5-door hatchback.
1989-96 460 4-door sedan.
1990-98 940 4-door sedan.
1990-98 940 estate.
1990-96 960 4-door sedan.
1991-97 850 4-door sedan (first front wheel drive Volvo).
1992-97 850 estate.
1995-2011 S40 4-door sedan.
1995-2004 V40 estate.
1996-2011 V70 estate.
1996-2002 C70 2-door coupé.
1996-98 S90 4-door sedan.
1996-98 V90 estate.
1997-2011 C70 2-door convertible
1997-2002 V70XC 4WD estate.
1998-2011 S80 4-door sedan.
1998 Volvo C70/S70/V70 introduced in USA.
1999 Ford Motors acquired Volvo Cars Division, the Volvo brand is jointly owned between Ford and Volvo Group.
1999 Volvo S80 introduced in USA
1999 Volvo introduces All Wheel Drive on some USA models
1999 Volvo S40/V40 introduced in USA
2000-2011 S60 4-door sedan.
2001 Volvo S60 introduced in USA.
2001 The new Volvo V70 & V70 XC AWD are introduced in USA.
2001-2011 XC90 SUV.
2002-2011 XC70 4WD estate.
2002 AWD offered on S60 and V70 in USA.
2003-2010 V50 estate.
2003 Volvo XC90 introduced in both AWD and FWD models.
2004 AWD offered on S80 .
2004 Volvo V50 introduced with AWD optional.
2005 Volvo XC90 AWD V-8 introduced.
2006-2011 C30 2-door sedan.
2007 Volvo C30 hatachback based on the S40 is introduced in USA.
2007 Volvo S80 is redesigned and an V-8 is offered.
2008-2011 XC60 SUV.
2010-2011 V60 estate.
---
Volvo 850 and S70/V70 History
1993 850: 740 replacement arrives with 168-horsepower inline five-cylinder engine and front-wheel drive. Dual airbags and ABS are standard. Automatic transmission has "Economy" and "Sport" shift modes, as well as a winter second-gear start feature. Car meets 1997 side-impact standards, traction control is optional, and sedans have standard integrated child safety seats. Wagon not available.
1994 850: Turbo model debuts with 222-horsepower 2.3-liter five-cylinder engine, and a wagon body style is introduced with standard integrated child seat. Turbo is available in either sedan or wagon format. Warranty is upped to 4 years/50,000 miles.
1995 850: Side airbags are standard on all 850 Turbos this year; optional on other 850s. All models get Turbo's rounded front styling.
1996 850: This year all Volvo 850s are equipped with front seat side-impact airbags, optional traction control (TRACS), and a life insurance policy that pays $250,000 to the estate of any occupant who loses their life in the 850 as the result of an accident.
1997 850: The Turbo is now known as the T-5. GLT models get a new engine that makes 22 more horsepower than last year, and peak torque at a low 1,800 rpm. Base and GLT models meet Transitional Low Emission Vehicle (TLEV) regulations this year.
1998 S70/V70/C70: Designers and engineers have given the 850 model a thorough revamp, adding power, safety, comfort, and a dash of styling pizzazz to an already fine automobile. The cars are renamed: S70 is the sedan, and V70 is the wagon. The redesign includes a new nose, body-color trim, stronger side-impact protection, more powerful turbo engines, redesigned interior, and revised suspension. All-wheel drive wagons arrive to battle luxury SUVs and the hot-selling Subaru Legacy. Volvo performs a slam-dunk with its first new coupe in years; the convertible is somewhat less thrilling. Modeled on the S70 chassis, the C70 shares sheetmetal with the S70 from the windshield forward, and is powered by the same set of turbocharged powerplants. The C70 is available as a coupe or convertible.
1999 S70/V70/C70: Volvo's first all-wheel drive sedan debuts, vehicle options and color choices have been simplified. Volvo offers a light pressure turbocharged engine in the coupe to entice consumers looking for a lower-priced ticket.
1999 S80: The larger more luxurious S80 makes its debut. This long overdue redesign of the S90 counts several firsts to its credit: first with a transverse inline six, first with fully integrated GSM phone, first to carry an environmental specification and the S80 boasts the world's smallest manual transmission.
2000 S70/V70/V70XC: Engine improvements, a new transmission, and equipment upgrades constitute the changes for the 2000 Volvos. The V70 AWD and V70 T-5 were discontinued. The V70XC became the only AWD.
2001 S60: The S60 is Volvo's new sedan that takes the place of the discontinued S70 Sedan. Smaller than the S80 but bigger than the S40, Volvo has designed the S60 to be sporty as well as safe. Like the Audi A4 or BMW 3 Series, it should appeal to drivers who are looking for a sedan that is fun to drive.
2001 S80: Volvo added a new trim level, the luxurious S80 T6 Executive. Additional standard content for all trim levels comes in the form of leather seating, a luggage holder, remote retractable rear head restraints, memory position mirrors and Homelink. The 2.9 gets new 16-inch wheels and an auto-dimming rearview mirror as standard. All S80s get dual-stage airbags. The available Security Package for the S80 2.9 and T6 will now include the Interior Air Quality System (IAQS) which keeps the passenger cabin free from odors and pollutants.
2001 V70/V70XC: The 2001 V70 has improved interior space, versatility, comfort and performance. The new V70 shares its platform with the S80, Volvo's top-of-the-line sedan. As a result, the new V70 is slightly shorter than the 2000 model, but it has a longer wheelbase, wider front and rear tracks, and about 2 more inches of width and height. The base 2.4T and all-wheel-drive Cross Country models comes with a 197-horsepower, 2.4-liter, turbocharged five-cylinder engine. The XC T-5 is introduced. New safety features include front-and-rear head airbags, and child-seat ISOFIX attachment points.
2002 S60: The big news is the arrival of the S60 2.4T AWD and its slick electronically controlled all-wheel-drive system. Additionally, all S60 models get Emergency Brake Assistance (EBA), enhanced traction control performance and improved throttle management, resulting in quicker response in everyday driving situations. Volvo's Dynamic Stability Traction Control (DSTC) system is now standard in T5 models and optional for the 2.4T AWD (starting in December 2001). Other model-specific changes include satellite controls on the steering wheel and rear cupholders for the base 2.4 model and a memory function for the power seats and mirrors in 2.4T and T5 models. The entire lineup gets revised rear headrests, ISO-FIX child restraint attachment points and an emergency trunk release handle.
2002 V70/XC: Like the rest of its platform mates (S60 and S80), the V70 and get emergency BrakeAssist, enhanced traction control performance and improved throttle management, resulting in quicker response in everyday driving situations. In addition, a V70 AWD model will be offered -- minus the armor and raised suspension of Volvo's Cross Country. Standard content has been increased, as well: All models get a cargo security cover; the 2.4T gets six-spoke alloy wheels and a leather gearshift knob; and the T5 gets Dynamic Stability and Traction Control (DSTC), special vinyl/cloth upholstery, leather wrappings on the steering wheel, hand brake and shift knob and aluminum mesh accents. Both the V70 and XZC new features include a DVD-based navigation system, xenon headlamps and an upgraded premium audio system. Cosmos Blue is now an exterior color choice.
2002 S80: As a follow-up to the S80 T6 Executive, Volvo released the T6 Elite, which combined the increased rear legroom, wider rear door openings and interior luxuries of the Executive with the convenience of a rear bench seat, thus providing room for five. Additionally, all S80s got Emergency Brake Assistance (EBA), enhanced traction control performance and improved throttle management, resulting in quicker response in everyday driving situations. Other improvements include color-coordinated exterior trim (rather than the usual black moldings), an emergency release trunk release handle and the availability of a DVD-based navigation system and xenon headlamps.
2003 S60: The new high-performance S60 R became available. Otherwise, minor changes were in store for Volvo's sport sedan for 2003. A leather-wrapped steering wheel, along with a stereo with a CD and a cassette deck, graced the interior of the 2.4 and the 2.4T. The latter also gots foglights and wood dash trim in its standard equipment list. For the all-wheel-drive version, the 2.4 turbocharged engine received a small bump in displacement and horsepower. Rain-sensing wipers and OnCall Plus (the telematics system) were available, and two new colors, Titanium Grey and Ruby Red, brightened the exterior.
2003 V70/XC70: The new high-performance V70R, making 300 horsepower, became available. A leather-wrapped steering wheel and an audio unit with a CD and cassette player graced the interior of the 2.4 and 2.4T. The latter also got real wood trim. For the all-wheel-drive version, the 2.4 turbocharged engine received a small bump in displacement and horsepower. Rain-sensing wipers and OnCall Plus (the telematics system) are available, and two new colors, Titanium Grey and Ruby Red, brighten the exterior. Other new features include a DVD-based navigation system, an upgraded premium audio system, xenon headlamps and deep-tinted windows.
2003: The C70 is only available as a convertible. The coupe is discontinued.
2004 S40: The S40 was updated.
2004 S80: The S80 received a minor refresh this year that includes a modified grille, additional chrome trim and a revised rear fascia for the exterior along with a new gauge cluster and door panels for the interior. Volvo's Four-C adjustable suspension is a new option on all trim levels. An all-wheel-drive version of the 2.5T will be added midyear, but it cannot be ordered in conjunction with the Four-C suspension. Finally, the T6 Premier replaces the T6 Elite as the top trim level.
2005 V50: An all new V50 was introduced in 2005. The V50 offers a host of safety features. A new front structure boasts four different grades of steel, offering maximum protection for the car's occupants. Side impact and side curtain airbags are standard, as is a whiplash-protection seating system. Two trims are available: the 168-horsepower base 2.4i, and the 218-hp T5. T5 models are also available with all-wheel drive.
2006 XC70: The XC70 has a new all-wheel-drive system dubbed Instant Traction(tm).
2006 C70: The C70 convertible was upgraded and many luxury enchancements were added. 2013 was its last year.
2007 S80: The S80 receives a redesign. The 5 cylinder engine is replaced with the choice of a 6 or V8.
2007 V70 & XC70: The 2.5T models receive new outside mirrors with integrated turn signals, a tire pressure monitoring system and Dynamic Stability Traction Control.
2007 V50: The 2.4i model receives stability control and a new overhead console, while the front-wheel-drive T5 models now feature a five-speed Geartronic automatic transmission.
2007 S60: Volvo's Dynamic Stability Traction Control (DSTC) becomes standard across the line, as does a tire pressure monitoring system.
2008 V70 & XC70: The V70 & XC70 receive a major redesign. The 5 cilinder engine is replaced with the3.2-liter inline six-cylinder engine with 235 horsepower. Also new are hill descent control, programmable active suspension, adaptive cruise control, precollision system, blind spot detection, and active headlamps. Two-stage integrated child booster cushions allow the second-row outboard seating positions to be raised appropriately for different height children. The cargo area offers a sliding shelf to ease loading and integrated tie-down anchors that can be positioned along tracks, much like those available in some pickup truck beds.
2008 C30: The V30 2-door hatchback is introduced with front-wheel drive and turbocharged engine. It is related to the S40 and V50. It has some enhancements in 2012, but 2013 was its last year.
2010 XC60: The XC60 is a crossover SUV. It includes City Safety, an automatic braking system to prevent low-speed collisions. Standard safety features include stability control, antilock brakes with brake assist, front-seat side airbags, side curtain airbags, and whiplash-reducing front seats. Options include a collision avoidance package, a lane-departure warning system, blind-spot warning system and adaptive cruise control.
2011 XC70 2WD: 2010 was the last year for the V70. However, it was replaced by the nearly identical XC70 2WD. It looked like the XC70 but without the AWD. The XC70 still offered the AWD models.
2011 S60: The S60 is complete redesigned. It is a bit bigger and sportier. New options include adaptive suspension, adaptive cruise control, colision warning system and automatic braking.
2014 S60: The 2WD S60 was upgraded to the new Drive-E engine which boosts gas mileage.
2015 S60 XC: A Cross Country version of the S60 was introduced in 2015.
2015 V60: The wagon returned to the Volvo line in 2015 with the V60 which is between a hatchback and a wagon. The V60 2WD featured the new Drive-E engine which boosts gas mileage. It lacks the interior space of its XC60 cousin but is similar to the S60.
2015 XC60: The 2WD XC60 was upgraded to the new Drive-E engine which boosts gas mileage.
(Source: http://www.edmunds.com/edweb/ and http://www.kbb.com/)
---
2012 Volvo V40 is Safest Car in the World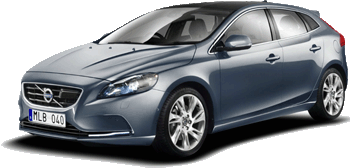 http://www.telegraph.co.uk/motoring/car-manufacturers/volvo/9506963/The-safest-car-in-the-world.html
V40 Earns Highest Score in 2012 European New Car Assessment Program
The Volvo V40 has added to the company's reputation for building some of the safest cars on sale by scoring five stars in the Euro NCAP crash test. Not only that, but the premium hatchback recorded the highest score of any car to undergo the tests.
Like all cars tested by Euro NCAP, the V40 was assessed in four areas (adult occupant protection, child occupant protection, pedestrian protection and safety assist) with the scores combined to give an overall grade.
The V40 got a 98 per cent score for its occupant protection, got a perfect score of 100 per cent for safety assistance technology - including City Safety, Auto Braking, Lane Departure Warning - but got to the top overall thanks to an 88 per cent score for pedestrian protection. Minimising injuries to pedestrians is the latest safety focus in Europe and the Volvo scores thanks to a unique pedestrian airbag.
Volvo says sensors at the front of the V40 detect any contact with a pedestrian, triggering a charge that releases the bonnet - with the help of an airbag - to then provide cushioning and protection for a pedestrian's head. "In Europe, 14 per cent of all road traffic fatalities are pedestrians," says Michel van Ratingen, general secretary of Euro NCAP.
"While, in the last three years, Euro NCAP has increased the requirements, the vehicle manufacturers have stepped up to the challenge. The scores observed today were unthinkable just a few years ago, with the new V40 setting a new standard."
All Volvo models combine modern elegance and luxury with powerful performance and road safety. We are witnessing a significantly increasing rise in customers who are on the look-out for cars that offer these features, particularly in the area of safety. Not only is the 2013 Volvo V40 currently the safest car on the road, but it is also the most cutting-edge in terms of design.
---
Volvo S60 Receives Many Awards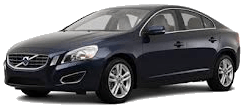 http://paddocktalk.com/news/html/story-159794.html
2011 International Sedan of the Year at New York International Auto Show
The new Volvo S60 has been awarded the 2011 International Sedan of the Year at the New York International Auto Show by the International Car of the Year (ICOTY) jury.
The sporty sedan was deemed best-in-class for the most superlative connection with consumer lifestyles. The selection was made by a jury of 12 nationally recognized automotive journalists.
"To receive the International Sedan of the Year award and be named 'Most Dependable' demonstrates first-hand that the Volvo S60 connects with consumers' lifestyles on both an emotional and rational level," said Doug Speck, president and CEO of VCNA, who accepted the award.
"From our advanced technology safety features and masterful Scandinavian design, to its best-in-class fuel economy and award-winning engine, the S60 delivers something for everyone. It is without a doubt a game changer for us."
In its 15th year, the ICOTY Awards remain a respected industry honour, measuring what no other automotive award does, the emotional connection between car and consumer.
"The ICOTY Awards are not based on camshafts and chrome but rather lifestyle compatibility and how well automakers achieve that goal," said Courtney Caldwell, ICOTY executive producer.
2011 "Best Family Car'' by Women's World
The all new Volvo S60 has also been awarded ``Best Family Car'' by Women's World Car of the Year 2011.
The S60 beat six other contenders to take out the award.
It is the second time in three opportunities that a Volvo car is the women's choice.
Women's World Car of the Year was presented for the first time in 2009. Last year the Volvo XC60 won the best Family Car category, an achievement now repeated by the S60.
The judging panel is made up of 14 judges from around the world including Australian motoring journalist Liz Swanton.
2012 Forbes Safest Car List
http://www.forbes.com/pictures/ehmk45fklk/volvo-s60/
We scoured crash test results and spec sheets to identify the vehicles that do the best job of protecting their occupants in a collision and offer the most advanced systems to help motorists avoid accidents in the first place.
To help safety-minded car shoppers make choices that could save lives down the road, we've compiled Forbes.com's annual list of what we feel are the safest rides on the road among model-year 2012 vehicles.
Volvo S60, Volvo's stylish midsize sedan, upholds the brand's reputation for safety with a long list available accident avoidance systems that include adaptive headlamps, blind spot monitoring, City Safety and Pedestrian Detection low-speed collision avoidance, high-speed collision warning/avoidance and lane-departure warning. A Driver Alert Control system detects and alerts tired and distracted drivers. Front-mounted cameras can help a driver "see" around blind exits.
---
Volvo S80 Names Safest Automobile

http://abcnews.go.com/Business/PersonalFinance/safest-cars
Drawing from research conducted by Consumer Reports and the Insurance Institute for Highway Safety, as well as from interviews with auto safety experts such as Kelley Blue Book's executive editorial director Jack Nerad, ABCNews.com has compiled its own roundup of the safest car choices for drivers of all stripes.
Sparing No Expense: Volvo S80
If increasing the odds of surviving a head-on collision -- the most common type of fatal traffic accident -- is a car buyer's paramount concern, then basic laws of physics trump fancy safety features. In other words, size matters.
"The single most important contributor to a vehicle's crash survivability is its mass," said Russ Rader, a spokesman for the Arlington, Va.-based Insurance Institute, which conducts ongoing crash tests on 150 vehicles.
SUVs and pickup trucks are weighty by nature, but at the same time, they take longer to stop and are more susceptible to rollovers, another leading type of traffic fatality.

Subaru
As a large car that rated well in crash tests... View Full Caption
So focusing on sedans, sparing no expense and taking into consideration its storied history as a leader in safety innovation, Volvo races to mind when evaluating safe cars, most experts agree. The Volvo S80 ranked among the four safest "large" cars that were collision-tested by the Insurance Institute. Nerad, who has been writing about auto safety for more than a decade, conceded that as his younger children now approach driving age he has been giving this issue a lot of extra thought lately. He is leaning toward Volvo.
"Volvo walks the talk on safety," Nerad said. "Being on the cutting edge is part of their culture."
Considering size and design durability, plus overlaying all of the advanced technological features Volvo drivers have come to expect, such as automatic driver alerts helping to mitigate everything from lane drift to blind spots, the Volvo S80 has to be considered a standard bearer in the drive toward safest car ever built.
---
Volvo XC90 Selected Motor Trend SUV of the Year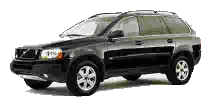 http://www.motortrend.com/motor/oftheyear/suv/112_0212_volvo
More than any other vehicle in the running, the 2003 Volvo XC90 moved the standard in its market segment. This innovative machine drives comfortably like a sedan, tows like a pickup, off-roads like an SUV, and moves bulky cargo or as many as seven people like a minivan. And it does it all with the mechanical polish, premium exterior style, and attention to interior detail associated with top-drawer luxury vehicles. In addition, this Volvo addresses the safety, emissions, and, to a lesser degree, fuel-use issues associated with SUVs.
The transverse inline-engine arrangement and efficient unibody construction make for a compact exterior, a roomy interior, and friendly driving manners. Volvo also claims the engine packaging allows short and direct plumbing between the exhaust manifold and the under-floor catalysts, meaning quicker light-off and lower emissions. Indeed, both engines meet the ULEV (Ultra Low Emissions Vehicle) standard. The chassis and steering responses are remarkably carlike on the road. We do, however, have some reservations about the perceived accuracy of the 2.5T's steering, which lacks the T6's ZF speed-sensitive-assist system, but there's no complaining about the generous wheel travel, balanced shock damping, and good cornering precision.
The XC has a brawny stance with its extra-wide track and a long wheelbase with short overhangs front and rear. This layout provides excellent stability on- and off-road and substantive yet sporting appearance despite the XC's extra height. It's a daring, modern design that has strong personality without any penalty from awkward proportions. This new unibody chassis is based on the same architecture and mechanicals as used in the flagship S80, the sporty S60 sedan, and the robust V70 wagon. It delivers the precise feel of a fine road machine along with sufficient toughness for backroad forays, while 60-plus-mph cuts through our 600-ft slalom put the XC in the front row of best-handling SUVs. And such agility doesn't come at the expense of a sweet ride.
The XC has an interior-packaging hat trick with fold-down third-row seating, impressive in a vehicle only 3.5 in. longer than a V70 wagon. Our drivers also like the XC's lofty seating position, which is useful when picking lanes in dense city traffic or carefully placing wheels on rocky trails. The icing is the cabin's minimalist Scandinavian flavor, with excellent fits, soft leathers, bright gauges, and rich nickel trim. "A wonderful synthesis of Volvo luxury, wagon tradition, and sport/utility toughness" is how Senior Editor Ron Sessions sums it up.
Baked deep into this new Volvo is an extensive array of safety measures that go beyond two-stage front-impact airbags, side-impact airbags, and special head restraints. Notably, Volvo employs several strategies to tackle the rollover gremlin associated with high-center-of-gravity sport/utility vehicles. The first defense is an electronic system that senses roll speed and angle. If these exceed predetermined limits, engine power is reduced and braking one or more wheels is initiated to stay ahead of the roll and regain stability. The second level of defense is special high-strength boron steel in the crush-resistant roof. A third strategy is seatbelt pretensioners to keep passengers securely in place. Finally, an inflatable curtain prevents passenger heads from striking the side glass.
We were impressed with the XC's off-road moves. The electronically controlled all-wheel drive, developed with Sweden's four-wheeling experts at Haldex, and the 8.6 (2.5T) to 9.2 (T6) in. of ground clearance provide sure-footedness without the belly scrape and clatter of pretend SUVs on moon-crater roads. In normal driving, about 95 percent of the power flows through the front wheels. But if the fronts begin to slip, in as little as one-seventh of a rotation, power can be diverted to the rear contact patches. The AWD is made up of three main parts: a hydraulic pump actuated by differences in speed between the front and rear axles, a wet multidisc clutch, and a control valve with feedback electronics. When both front and rear axles are rotating at the same speed, no pumping takes place. But if a speed differential occurs, the axles are progressively locked together, smoothly reducing the difference. This all-wheeling setup also interacts with the vehicle's electronic traction and stability control systems to maximize thrust, control, and safety by braking a wheel that tries to spin.
The XC90 delivers sporting muscle, tasteful design, luxury features, wonderful interior execution, and awesome load-carrying and passenger utility for a really good price. The 2.5T variant, particularly, nukes the value mark relative to other premium midsize sport/utility vehicles. Even the more luxurious and pricey T6 model, fully equipped for about $45,000, is a strong value relative to like-equipped competition. "A tremendously well-thought-out vehicle," wrote John Matthius, Motor Trend feature editor and television producer/ host, "and as much SUV as most buyers need."
Competition was fierce again this year. And no model, including the XC, dominated any area of our review. But in this strong and diverse field, the XC ran at the top of the pack throughout the weeks of evaluation, miles of asphalt, and stretches of roadless sand and rock. Having arrived late to the SUV party, Volvo obviously has studied its competitors closely and now offers a winning combination of sporty fun, high style, practical space, and seating flexibility. And for that it deserves to be named Motor Trend's Sport/Utility of the Year.
---
Best Family Cars
To steer parents toward the perfect family car, Parents magazine teamed up with AAA (American Automobile Association) and picked 15 vehicles that combined style, value, and convenience with Moms' and Dads' number-one criterion -- safety.
2007 Volvo V70 -- Station Wagon
$29,145 - 35,495
18 mpg city/30 mpg highway
Family Attractions:
The comfortable interior is more luxurious and refined than in most SUVs, minivans, and cars. Three rows of seats include an old-fashioned but totally functional rear-facing bench for older kids and adults in the cargo area, and optional built-in booster seats. Safety features include standard side-curtain air bags, a reinforced passenger cabin, and antilock brakes.
Real-life Road Test:
"This is my next car! I thought that in order to get the necessary space for passengers and cargo, SUVs were the way to go. But the V70 wagon has double the trunk space and is more fuel-efficient than our SUV. Caleb, 6, had no problem getting in and out and found the headrests in the backseat perfect for napping."
Parents Magazine Best Family Cars for 2007
2006 Volvo V50 -- Station Wagon
$26,490 - 29,915
19 mpg city/32 mpg highway
In 2006, 1 of the "Best Family Cars" is the Volvo V50 Station Wagon --
Parents Magazine Best Family Cars for 2006 and AAA 2006 Best Cars For Families
Family Frills:
The V50 is a great choice for parents who want to transport the family in a bit more style. The ultra-modern instrument panel belongs in a Swedish design studio. Yet this wagon has substance too: The upholstery is durable and easy to clean. The back has loads of room for strollers and luggage. Front and rear air bags, stability control, antilock brakes, and traction control are standard features. And the V50 is available with built-in booster seats, a huge convenience if you have a preschooler or if you carpool frequently.
Real-Life Road Test:
"This car had lots of pep and handled well. Two toddlers fit comfortably in back. The cargo space is too small if you're packing for a vacation, but it's fine for sports gear or groceries."
Safety Rating NHSTA:
NHTSA: Not tested. IIHS: The structurally similar Volvo S40 earned a Good rating..
2006 Volvo S80 : Picked AAA Top Car Under $40K
The Volvo S80 was rated by the American Automobile Association as the 2006 Top Car under $40,000 for 2006: AAA 2006 Top Cars
A simplified model and engine lineup has done nothing to diminish the appeal of Volvo's flagship sedan. Within this price range, the S80 is noticeably roomier than many of its competitors. Its 5-cylinder engine delivers more power and greater fuel economy than the 6-cylinder engine it replaces, though it gives up some of that older motor's refinement. Inside, the interior coddles passengers. Seats, front and rear, are exceptionally comfortable and the list of standard safety features is nearly all-encompassing. All-wheel drive is an attractive and affordable option.
2005 Volvo XC90 -- SUV
$35,985 to $46,090
15 mpg city/22 mpg highway
In 2005, 1 of the "Best Family Cars" is the Volvo XC90, SUV -- http://www.parents.com/parents/story.jhtml?storyid=/templatedata/parents/story/data/6028.xml
Family Attractions:
With side-impact and side-curtain air bags, a rollover prevention system, and whiplash-protection seating all standard, the XC90 is one of the safest SUVs on the road. The middle seat in the second row slides forward so you can retrieve your baby's Binky more easily. Carpoolers can opt for the third-row add-on-and increase seating from five to seven. Luxury features include 12 cup holders, grocery-bag hooks, and three power outlets for your electronic essentials.
Real-Life Road Test:
"The seats are so plush that my wife, who was seven months pregnant, stayed comfortable on a three-hour drive, and the optional built-in booster for our 6-year-old saved us extra schlepping."
Safety Rating NHSTA:
9 out of 10 frontal; 10 out of 10 side; 4 out of 5 rollover. IIHS: Good; also listed as a Best Pick.
2004 Volvo V70 -- Station Wagon
$29,145 to $35,495
18 mpg city/30 mpg highway
In 2004, 1 of the "Best Family Cars" is the Volvo V70, station wagon. -- http://www.parents.com/parents/story.jhtml?storyid=/templatedata/parents/story/data/5615.xml&categoryid=/templatedata/parents/category/data/1131116112466.xml&page=3
Family Attractions:
The comfortable interior is more luxurious and refined than in most SUVs, minivans, and cars. Three rows of seats include an old-fashioned but totally functional rear-facing bench for older kids and adults in the cargo area, and optional built-in booster seats. Safety features include standard side-curtain air bags, a reinforced passenger cabin, and antilock brakes.
Real-life Road Test:
"This is my next car! I thought that in order to get the necessary space for passengers and cargo, SUVs were the way to go. But the V70 wagon has double the trunk space and is more fuel-efficient than our SUV. Caleb, 6, had no problem getting in and out and found the headrests in the backseat perfect for napping." —Amanda Nadeau, sittings editor
2003 Volvo V70 -- Station Wagon
$28,530 to $34,530
20 mpg city/28 mpg highway
In 2003, 1 of the "Best Family Cars" was the Volvo V70, station wagon. -- http://www.parents.com/parents/story.jhtml?storyid=/templatedata/parents/story/data/5273.xml&categoryid=/templatedata/parents/category/data/1131116112466.xml&page=2
Family Attractions:
Supremely comfortable interior; lots of room to haul kids and gear; standard side-curtain air bags. Stash diapers, wipes, and emergency equipment in the spacious center console or in storage nooks in the doors. Optional all-wheel drive.
Road Test:
Despite lots of room inside, this wagon feels as nimble as a sprightly little hatchback. Handling is stable but sporty. A simplified dashboard minimizes distraction while driving.
2003 Volvo XC90 -- SUV
$34,035 to $40,660
15 mpg city/24 mpg highway
In 2003, 1 of the "Best Family Cars" was the Volvo XC90, SUV. -- http://www.parents.com/parents/story.jhtml?storyid=/templatedata/parents/story/data/5273.xml&categoryid=/templatedata/parents/category/data/1131116112466.xml&page=4
Family Attractions:
Optional seating for seven (third row seats two) and 17 cup holders. Built-in booster seats available. Center section of the middle seat slides 12 inches forward to give you easy access to a rear-facing infant. Middle and third rows split and fold completely flat, for times when you need to cart home cases of diapers. Standard side-curtain air bags extend all the way to third row.
Road Test:
Handles curves and corners so smoothly, you'll forget you're in an SUV. Innovative anti-rollover technology senses when the car is tipping and manipulates the brakes and engine power to help regain control. Highway ride is stable and quiet, making it easy to talk to kids all the way in the back.
2002 V70 Station Wagon
$30,025 to $36,425
20 mpg city/28 mpg highway
In 2002, 1 of the "Best Family Cars" was the Volvo V70 Station Wagon. -- http://www.parents.com/parents/story.jhtml?storyid=/templatedata/parents/story/data/4334.xml&categoryid=/templatedata/parents/category/data/1131116112466.xml&page=3 Also available is the V70XC, an SUV-like AWD rugged version called the Cross Country.
The nuts and bolts
Five-speed transmission; optional all-wheel drive (AWD). Memory settings for driver's seat and outside mirrors, plus a tilting/telescoping steering wheel. Standard warranty of four years or 50,000 miles; 24-hour roadside assistance for four years, with no mileage limit. Climate-control system features separate zones for the driver and passengers.
What's great for families
Volvo and safety go hand in hand: The V70 comes equipped with smart front air bags, side and side-curtain air bags, and antilock brakes. Both front and rear seats feature headrests, separate reading lamps, and air vents. Seats are designed to prevent passengers from sliding out from under their seat belts. Optional built-in boosters for older kids and a pop-up, rear-facing third row of seats. The large rear compartment can expand to more than 71 cubic feet. The steering wheel has audio controls.
Return to top
---
Customer Satisfaction among Volvo Models
- Initial Quality Satisfaction Rankings in Class -
| | | | | |
| --- | --- | --- | --- | --- |
| CLASS | | MODEL | | RANKING |
| Compact Premium Sporty Car: | | Volvo C70 | | 1st |
| Midsize Premium Car: | | Volvo S80 | | 3rd |
| Entry Premium Crossover/SUV: | | Volvo XC60 | | 3rd |
| Midsize Premium Crossover/SUV: | | Volvo XC70 | | 3rd |
Ref: J. D. Power - http://www.jdpower.com/
---
2001 Volvo V70 Cross Country: Best Car Under $40K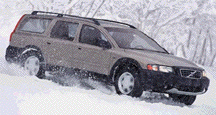 "To your body, it's a European luxury car. To the elements, it's an SUV. To your peace of mind, it's a Volvo." To that, we'd say, "Well put." - Edmunds.com
The Volvo Cross Country was rated by the American Automobile Association as the best car under $40,000 for 2001 in its publication, AAA New Car &

Truck Buying Guide: Year 2001 Model Reviews. http://www.aaa.com/news12/Releases/Auto/carguide/cgrelease.htm It goes on to say:
2001 Volvo Cross-Country (167 points) In designing the V70 Cross-Country, Volvo created a crazy hybrid: an allwheel-drive wagon more stable than an SUV but just as capable off-road. Our test-drives took this car on mountain logging trails where only trucks would dare to tread. Crazy? With its ready-for-anything performance and full complement of safety features, the Volvo Cross-Country is anything but. It scored higher than all SUV's.
Standard Equipment: 2.4-liter I-5 engine, 5-speed automatic transmission, 4-wheel antilock disc brakes, all-wheel drive, traction control, inflatable side curtain, electronic climate control, power windows, seats, locks and mirrors, keyless entry, tilt and telescoping steering wheel, cruise control, security system, leather seats, split rear seatback, AM/FM radio.
The 2001 Volvo Cross Country is a completely new wagon. Unlike the first version introduced in 1997, the new XC is now built on the same platform as the highly regarded S80. All XCs come with a 2.4-liter, high-pressure turbo engine coupled to a 5-speed automatic gearbox with Geartronic shifting, a feature that allows the driver to select gears manually. The standard all-wheel-drive system is a carry-over from previous models - one that normally operates with 95 percent of power to the front wheels, but when necessary can transfer all power through a viscous coupling to whichever set of wheels needs traction. The all-wheel-drive system is supplemented with a sophisticated traction-control system called TRACS. For example, if the right-hand wheels slip on a patch of ice, these wheels will be braked and the wagon will be powered by the left-hand wheels.
The XC is very well equipped with safety features - it comes with everything on the AAA Safety Checklist. Inside, nothing has been left to chance. Conformable leather seats support driver and passengers. Instruments are Volvo-like easy to decipher. Controls seem unnecessarily complicated at first, but not so bad once you get used to them. A cleverly designed three-part rear seat with a split enables the backrest on the center seat to be folded down separately to make room for long items or a cooler. The best part is that the center seat still has a full shoulder and lap belt - something no other manufacturer has accomplished.
On the road, the XC is an extraordinary piece of work. Considering its relatively high stance, handling on winding roads is a pleasant experience. Acceleration and braking are more than adequate, but the XC'S most remarkable attribute is its off-road capability. The AAA test drive was over 200 miles of good highway winding country roads and logging trails. They "drove trails where no one in their right mind would drive a $35,000 vehicle. The Volvo XC made it where only Jeeps and Land Rovers have previously gone. And it did so in comfort and style - something most SUVs can't do." Even with all of the capability and flexibility, the Volvo XC is a remarkably comfortable and stylish vehicle. Those who lust for an SUV should take a serious look at this wonderfully capable "car."
Unlike evaluators for other car guides, Editor Dave Van Sickle and his team of automotive experts test drove each vehicle listed in the book to see how it handled in real-world situations, on streets and highways, with passengers and cargo. Their evaluations are clear and informative. The four-color guide has easy-to-read rating boxes, safety checklists, car buying tips, accurate and reliable pricing information, and vehicle pros and cons. Priced at $14.95, it is available at most AAA offices, major bookstores, and amazon.com.
There are many reviews of the 2001 Volvo V70 Cross Country. Here are a couple:
The Auto Channel: http://www.theautochannel.com/vehicles/new/reviews/2001/heilig_volvo_v70.html
Canadian Driver: http://www.canadiandriver.com/testdrives/01v70.htm
1996
In 1996, Consumer Report rated the Volvo 850 Turbo the best Medium Size Car Over $25,000, beating the TOYOTA AVALON XLS, BMW 3-SERIES, MAZDA MILLENIA S, LEXUS ES300, SAAB 9000 CSE TURBO, INFINITI I30, Audi A4, INFINITI J30, ACURA 2.5TL, Mercedes-Benz C280, Saab 900 SE, Mitsubishi Diamante, and Oldsmobile Aurora.
1994
In addition the Highway Loss Data Institute (U.S.) selected the Volvo 850, best midsize 4-door car in 1994.
---
Best Used Volvos
Volvo owners list the following as the best (and worst) used Volvos:
Most Reliable Used Volvos
VOLVO 240 '91 & '92
VOLVO 940 '94 & '95
VOLVO 850 '95 - '97
VOLVO C30 '08 - 09
VOLVO C70 '04,'07, '09
VOLVO S40/V40 '01 - '02, '07 (the 2007 S40 is VERY reliable)
VOLVO S60 '01-'08 (the 2002, 2005,2006, 2007 & 2008 S60 are VERY reliable)
VOLVO S60AWD '04-'05 (the 2004 & 2005 S60(AWD) are VERY reliable)
VOLVO XC60 '10
VOLVO V70 '99-'00, '02-'08 (the 1999, 2000, 2003, 2004, 2005, 2007 & 2008 V70 are VERY reliable)
VOLVO XC70 '04-'07, '09 (the 2004, 2005 & 2006 XC 70 are VERY reliable)
VOLVO S80 '04-'08 (the 2004, 2005 & 2006 S80 are VERY reliable)
VOLVO S80AWD '04 (the 2004 S80AWD is VERY reliable)
Worst Used Volvos
VOLVO 960 '95-97
VOLVO S40 '00, '06
VOLVO V50 '05, '06
VOLVO S60AWD '05
VOLVO C70 '00, '04
VOLVO V70 '01 '02
Volvo V70XC '98, '00-'01
VOLVO XC70 '02(turbo)
VOLVO S80 '99-02
VOLVO S90/V90 '98
VOLVO XC90(6) '04-'05, '07
VOLVO XC90(8) '07
---
We have had '67, '68, '71, '74, '79, '81, '87, '93, '95, '01, '11 and '15 Volvos. My wife and I love driving Volvos. Since we travel quite a bit, we bought the '67, '74, '79, '87, '95, '01 and '11 in Europe through the European Delivery plan of Volvo. To do this, you go to your local Volvo dealer and make all arrangements through him. You save about 10%, get free airline tickets and free hotel room(s).
Use a dealer that is experienced. There is a lot of paperwork since your insurance, title, delivery, and home shipment are all arranged in advance and payment is made in advance. It is best to start 2 or 3 months ahead to get what you want when you want. Don't try to rush it. To save money, work it out so you can pick the car up where there is free delivery and drop it off where there is free dropoff. Volvo pays the duty when you ship it home.
In 2011, we bought a new Volvo through European Delivery for the 7th time. We got exactly what we wanted since Volvo has certain options they add to all cars they ship to dealers in US, but don't require for European Delivery. We saved $3,000 on the car, plus we didn't have to pay for options we didn't want which saved us over $1,000 more. In addition they gave us a free roundtrip airfare (for 2) and 4 free nites in a hotel. We bought the XC60 but got it without the sunroof which is mandatory on all USA dealer shipments. I would rather have the additional headroom rather than the sunroof. We also didn't get leather seats or metallic paint. Leather seats are hotter in the summer and colder in the winter than the cloth seats, don't hold up as well, and cost more. The seat heaters and the headlight washers are well worth the small extra they cost. Also, the light interior with the dark dash is great. The dark dash has minimal relection on the windshield and the light interior is much less depressing than the dark interior.
We drove the car 2,800 miles in Europe. Photos of our trip are posted online in a photo album.
---
Resale Value
We have kept each 122/240 Volvo at least 120,000 miles and then sold it privately for at least 1/3 of what we paid for it by advertising one day in the Reading, PA, newspaper and then selling to the first person that came to look at it. All except one (an 1800E) were 122/240/850 series wagons which added to the ease with which we were able to sell them. (The 1800E sold for more than we paid for it.) We drive the 850/V70 series wagons at least 180,000 miles before we sell them and they still keep their value well.
---
Our Volvo 850 Experience
We had a '93 850 sedan and '95 850 wagon. We drove each Volvo over 180,000 miles over mountain roads, Interstate highways, and city driving. They averaged over 25 MPG and got 29 MPG highway. The '93 had four problems: 1) the radio antenna had a poor connection when new and had to be replaced, 2) the gas struts that hold the trunk lid open got weak at 80,000 miles and had to be replaced, 3) the throttle linkage would stick if not cleaned until a Volvo tech found an adjustment* that was out of tolerance and 4) at 145,000 miles the automatic transmission had to be replaced. The automatic transmission is a weak point of the '93 850, but 145,000 miles is not too bad. The original Michelin tires were a high performance tire and only got 25,000 miles. I got high mileage Michelin tires and they got over 40,000 miles to a set. The 850s drove extremely well in all environments. The engine and automatic transmission work extremely well together with very smooth shifts. The standard climate control system is very effective in the heat of the day, on cold nights, during rain storms and in the "blizzard of '93" and the "blizzard of '96".
When the TRACS system is used with the automatic transmissions WINTER position, it is virutally impossible to have any problem accelerating on ice and snow. The front wheel drive makes steering easier on ice and snow, and anti-lock brakes make stopping easier. The handling is very precise with no sluggishness or oversteer. It gives a great sense of confidence. I usually have the trunk full and it does not cause any problems. The headlights are the best I have used. They are bright on low beam up to a well defined line. On high beams they light up the full roadway and sides very well. I drive in deer country and appreciate this extra visibility at night. The seats are very comfortable and very adjustable. Also, the center console does not crowd the drivers leg like older Volvos (240's). The cruise control works very well with the engine and transmission. I especially like the ECONOMY position since it does not shift back and forth going up hills; it does not over- or under-compensate going up hills; and it does not overshoot at the top of a hill. The increase speed and decrease speed function controls to any speed you want. The speedometer reads about 2% high and the odometer seems to be about right on. Our 850s are special order GLTs with TRACS, no turbo, no leather and no sun roof. TRACS is an extension of the antilock brakes that applies slight braking to a spinning wheel at speeds below 25 MPH to prevent getting stuck in ice and snow. When used with the automatic transmission's WINTER position, it worked extremely well in all the ice and snow we had the past 9 winters and even works in reverse.
I have driven 11 Volvos over a period of 45 years and 1,370,000 miles and only had one (1974 245DL) that required any major work, but since the 850 was a new model, I covered myself by getting the 100,000 mile/6 year extended warranty on the '93 which covered (almost) everything. The extended warranty covered the struts for the trunk.
We didn't get the extended warranty on the '95 and that was a wise decision. After putting 180,000 miles on the '95 850 wagon we had three problems. The car had a very slow oil seal leak which Volvo fixed under warranty. At 110,00 miles the pnp switch on the transmission was causing the check engine light to come on and was replaced. At 150,000 miles the AC condenser and evaporator were replaced.
I feel that the 850s were a bargain for a vehicle with antilock brakes, 4 air bags, side impact protection, a strong history of engineering for durability, low injury rates and low death rates, good gas mileage, good handling, efficient use of space, good comfort, good accommodation to different people, and a design which gives the driver a feeling of safety, strength and confidence.
After 9 years and 185,000 miles we sold the '93 850 for $5,000. It sold to the second family that looked at it. Immediately after it sold, the first family that looked at it called to say they wanted it, but it was too late. After 16 years and 180,000 miles we sold the '95 850 also.
We are now driving a '01 Volvo V70 XC with 150,000 miles and a '11 Volvo XC60 with 27,000 miles. They have both been trouble free.
---
* Volvo 850 Throttle Sticking Solution
My throttle would stick in the off position. It became especially scary when I was in cruise. If while in cruise I went down a hill the throttle would go to the off position and stick. Then after I went to the bottom of the hill, the cruise control would try to advance the throttle to keep the speed at the set point and it couldn't. The car would slow down. Then when it slowed down enough, the cruise would suddenly apply enough force to pop the throttle free and it would suddenly accelerate up to the set speed. It was an unsettling experience.
They adjusted the throttle stop position so it wouldn't go back far enough to stick. Previously they would clean the throttle housing and that would work for about 5,000 miles and then it would stick again. It happened on both the '93 854 and the '95 855.
There is a small screw that acts as a mechanical idle adjust. If it is adjusted too far back, the throttle mechanism can go back so far it comes close to the body of the throttle and when the body is dirty it sticks. By adjusting the mechanical idle adjust so it won't come so near the body, they can keep it from sticking. There is an air flow adjustment to adjust the actual idle speed so that if setting up the mechanical idle adjust increases the idle speed, the air flow adjustment can be used to bring it back.
---
Links to Volvo Web Pages
---
Volvo Safety
---
Volvo Safety Firsts
1927 – Safety glass windshields with automatic windshield wipers installed
1944 – Steel cage created to help protect passenger compartment
1944 – Laminated windshields installed (15 years before mandatory)
1958 – Three-point shoulder/lap seat belt patented by Volvo engineer Nils Bohlin
1959 – Three-point shoulder/lap seat belts introduced in some models
1960 – Padded instrument panel dashboard
1964 – Rear-facing child seats
1966 – Crumple zones at front and rear of vehicles
1967 – Three-point seat belts included in rear outboard seats
1968 – Head restraints on front seats
1969 – Three-point inertia-reel front seatbelts
1970 – Industry's first auto accident investigation team established
1972 – Child-proof locks
1972 – Three-point lap/shoulder belt installed in rear of all models
1973 – Electric rear window defroster made standard on all models
1973 – Collapsible steering column
1974 – Energy-absorbing bumpers
1974 – Fuel tank located in front of rear axle
1978 – Child booster seat
1982 – Anti-submarining seats
1982 – Wide-angle door mirrors
1984 – Antilock brakes (ABS) installed
1986 – High-level 3rd brake light
1986 – Three-point seatbelt in center rear seat
1987 – Driver's-side airbag
1990 – Integrated booster cushion added for children 50-80 pounds and 46-54" tall
1991 – SIPS - Side-Impact Protection System
1991 – Automatic height adjustment introduced for front seatbelts
1992 – Side impact structure installed five years before mandatory
1993 – Three-point inertial-reel seatbelts standard on all seats
1994 –World´s first Side Impact Air Bags introduced
1997 – ROPS - Rollover Protection System for convertible
1998 – WHIPS - Whiplash Protection System
1998 – Inflatable side curtain
2000 – ISOFIX attachment system for all child seats
2000 – Dual-state inflation airbags
2002 – Seat belt pretensioners for all seven seats (XC90)
2002 – RSC - Roll Stability Control
2002 – Inflatable curtains for all three rows of seats (XC90)
2003 – Worlds first SUV with Roll-Over Protection System (ROPS) and Roll Stability Control (RSC)
2003 – IDIS - Intelligent Driver Information System to actively help avoid accidents
2003 – New patented front-end structure devised to reduce collision forces
2003 – Rear seatbelt reminders
2004 – WRG - Water Repellent Glass
2004 – BLIS - Blind Spot Information System
2005 – DMIC - Door Mounted Inflatable Side Protection
2006 – PCC - Personal Car Communicator
2006 – CWBS - Collision Warning with Brake Support
2007 – PPB - Power Parking Brake
2009 – City Safety, Automatically stops car at speeds below 19 mph if obstruction is detected
2010 – Pedestrian Detection with Auto Brake
Top Safety Picks 1993-2015
These models earned the highest ratings in IIHS (http://www.iihs.org/) crash-protection tests.
Insurance Rates (April 2000)
Liberty Mutual pitches its coverage to Volvo drivers. It's "affinity programs" is part of a trend that teams insurers with groups in search of added sales. People with an attractive insurance profile are the typical targets. Volvo drivers are perceived to be safety-conscious.
---
5-Star Safety Ratings 1993-2013
These models earned the highest rating, 5-Stars, in NHTSA (http://www.safercar.gov/) Safety Rating System.
---
Volvo XC90 has Lowest Car Fatality Rate, Zero (2015)
The latest death rates by make and model confirm the rapid pace of improvement. Among 2011 models, there were 28 driver deaths per million registered vehicle years through the 2012 calendar year, down from 48 for 2008 models through 2009 (see "Death rates by model: SUV drivers are among least likely to be killed," June 9, 2011). A registered vehicle year is one vehicle registered for one year.
The list of models with the lowest death rates illustrates just how much vehicles have improved. Eight years ago, there were no models with driver death rates of zero (see Status Report special issue: driver death rates, April 19, 2007). Now there are nine. One of these is the Volvo XC90 AWD. It had zero overall driver deaths per million registered vehicle years, zero deaths in multiple-vehicle crashes, zero deaths in single-vehicle crashes and zero deaths in single-vehicle rollovers.
For the 2015 model year, the following Volvo models achieved the highest ratings in all IIHS safety tests performed on them.
C30
C70
S40

S60
S70
S80

V60
XC60
XC90
This is not surprising since Volvo has always be a leader in motor vehicle safety. For example, in 1989, an IIHS study revealed that for the 1986-1988 model years, the safest vehicle was the Volvo 740/760 series.
Car Fatality Rates (2002-2005)
The rates are for the 2001-2004 model years. If a vehicle was substantially redesigned during the 2001-2004 model years, only the most recent design is included. The average death rate in 2001-2004 model passenger vehicles during 2002-2005 is 79 per million registered vehicle years, but the rate for some models is two or three times as high. The highest death rate was 232, reported in the Chevrolet Blazer 2dr. The lowest death rate was 7 in the Chevrolet Astro Minivan.
Driver death rates in all crashes (OVERALL) plus death rates in multiple-vehicle (MV), single-vehicle (SV), and single-vehicle rollover (SV ROLL) crashes are computed for 156 passenger vehicle models with at least 120,000 registered vehicle years (EXPOSURE) or 20 driver deaths during calendar years 2001-2004. The numbers in parenthesis indicate the statistical range with 95% confidence.
The death rates for each model represent the reported number of driver deaths divided by the model's number of registered vehicle years. Death rates also are computed by weight class within body style groups. Data are from the federal government's Fatality Analysis Reporting System and registration counts from The Polk Company and were reported by the Insurance Institute for Highway Safety, Highway Loss Data Institute (http://www.iihs.org/).
This table displays driver death rates per million registered vehicle years (2 vehicles registered for 12 months each yield 2 vehicle years) in 2001-2004 luxury vehicles during calendar years 2002-2005.
---
Car Insurance Loss Data (2009 - 2011 Models)
The following table summarizes the recent insurance losses of luxury cars reported by the Insurance Institute for Highway Safety, Highway Loss Data Institute (http://www.iihs.org/). Results are based on the loss experience of 2009 -11 models. For vehicles that were newly introduced or redesigned during these three model years, the results are based on the most recent years for which the vehicle designs were unchanged.
All losses are stated in relative terms, with 100 representing the average result for all vehicles in each loss category. So a result of 122 is 22 percent worse than average. A result of 96 is 4 percent better than average. Vehicles are listed in ascending sequence of injury claim frequency results. Differences among the best and worst are striking. Among luxury cars, for example, the Audi A6 4dr 4WD has the best injury result. Below are listed those modes which were lowest on Personal Injury loss.
[return to Volvo Safety Index]
---
Frequency of Repair Survey
Model Reliability History
| | | | | | | | | | | | | | | |
| --- | --- | --- | --- | --- | --- | --- | --- | --- | --- | --- | --- | --- | --- | --- |
| | '01 | '02 | '03 | '04 | '05 | '06 | '07 | '08 | '09 | '10 | '11 | '12 | '13 | '14 |
| C30 RELIABILITY | | | | | | | | + | + | * | + | * | * | |
| C70 RELIABILITY | * | * | * | + | | * | + | OK | + | * | OK | OK | * | |
| S40 RELIABILITY | OK | * | * | OK | OK | OK | * | * | * | * | NA | NA | NA | NA |
| S60 RELIABILITY | OK | OK | OK | OK | + | OK | OK | + | * | * | * | + | OK | + |
| S70/V70 RELIABILITY | OK | + | + | + | + | OK | OK | OK | * | * | | | | |
| V70XC/XC70 RELIABILITY | - | OK | OK | + | + | + | + | OK | + | * | OK | OK | OK | + |
| S80 RELIABILITY | OK | OK | * | + | + | OK | + | + | OK | + | * | * | * | * |
| V40/V50 RELIABILITY | * | * | * | * | OK | OK | OK | * | * | * | * | | | |
| XC60 RELIABILITY | | | | | | | | | | OK | OK | + | OK | OK |
| XC90 RELIABILITY | | | * | - | OK | OK | OK | OK | OK | + | - | * | ++ | * |
++ = much above average; + = above average; OK = average; - = below average; --- = much below average; Disc = discontinued, * - insuficient data.
---
Directory to Contents of Henning's Websites
I am webmaster for the following websites:
My interests include the following:
My Photo Albums
My Favorite Links
---